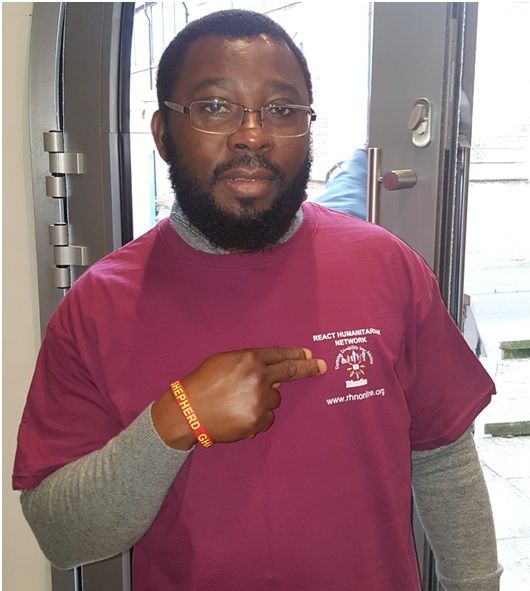 15/10/2018 0 Comments
WISDOM BESSIE-DENTE (PATRON & TRUSTEES CHAIR)
SOCIAL WORKER & EX
HM FORCES
PROFILE: Wisdom
was born and raised in Ghana, West Africa; where he began his professional
career as a teacher. With a teacher's certificate 'A' and a diploma in General
Agriculture from the University of Ghana, Legon, he taught basic science and
agriculture science at junior secondary school level for six years. On
relocating to the UK, Wisdom joined the British Army in 2002, and served with
the Royal Logistics Corp; with dedication and an 'exemplary' conduct - the
highest within the British Army grading system. In 2006, Wisdom left the
military, enrolled at Oxford Brookes University where he graduated with a BA
(Hons) in social work, an MA in Development and Emergency Practice
(lnternational Development and Disaster Management) from the same university,
and subsequently a postgraduate diploma in 'Disability Studies- Inclusive Theory
and Research' from the University of Bristol.

Wisdom's interest in disability
issues actually began in 2007. During
his first social work placement at Brookes, he was actively involved in setting
up Mates 'n' Dates- a dating agency for adults with learning difficulties in
Oxfordshire, England. Since then, Wisdom continues to interact and work with
persons with disabilities (PWD), their families/carers and other stakeholders
within the health and social care industry. He has served in various capacities
and within different directorates to redress social inequality- working with
PWD's to attain a degree of independence and wellbeing. This work has included
internships, front-line care and qualified social work roles with statutory,
private and voluntary organisations in England.

Inspired by this invaluable
experience Wisdom has gained in the UK, he undertook a self-funded fieldwork in
Ghana in 2011, where he explored the 'livelihoods of poor disabled urban
dwellers' for his master's dissertation. This unpublished dissertation is by no
means an empirical study; but nonetheless, it is serving as a resource material
for a network of PWD and NGOs in Ghana.
Feed